Meet Wellie the gorgeous Golden Retriever
Wellie is a 7 year old Golden retriever who originally came from Gilfach Goch in Wales and now lives with his favourite human Lindsay and his chocolate lab brother Eden. As is typical with Golden Retrievers he is a happy go lucky dog who wants to be right beside his humans all the time.
Wellie had a beautiful Mon Petit Chien sculpture created of himself, because he's pretty nifty with his paws and he put an online order in. He thinks his golden retriever sculpture is pawfect and almost as smiley as himself.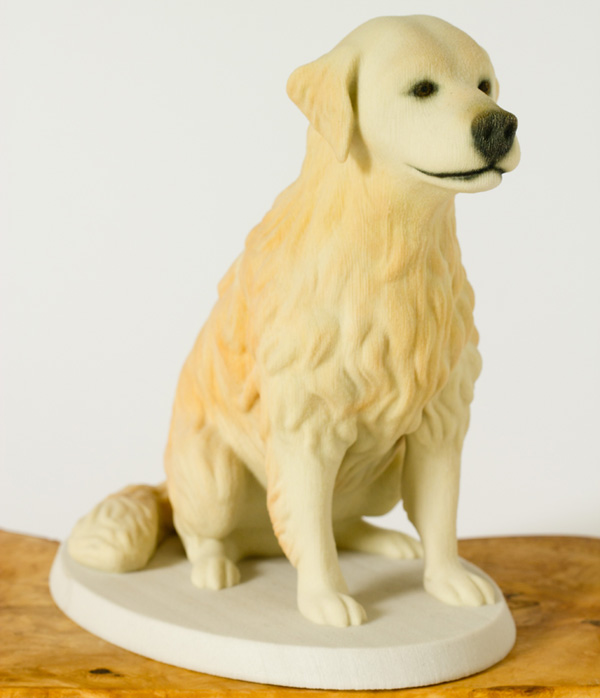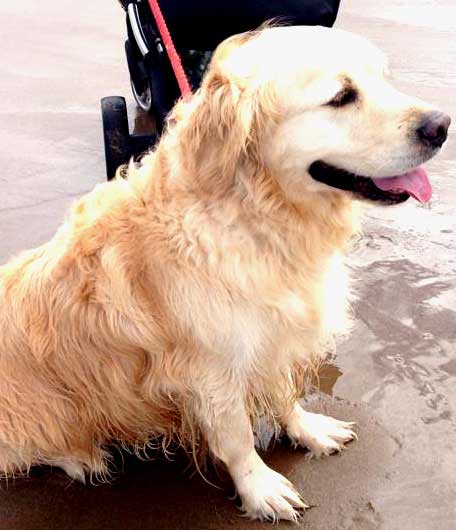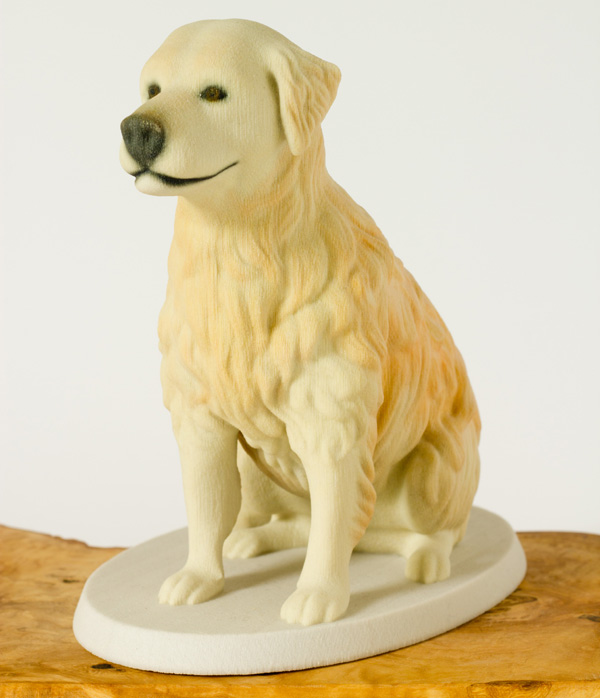 Check out an interactive view of Wellie's 3d printed sculpture
Wellie has his own full colour 3d printed sculpture, and here it is looking pretty wagnificent.
Have a look at this interactive view of Wellie's 3d printed golden retriever figurine; and if you're interested you can order a sculpture of your own dog here
Wellie and Lindsay came for a chat with the Mon Petit Chien team:
Why did you decide to live with eachother?
Lindsay: We've always had Golden Retrievers from Trebettyn golden retriever breeders in Wales, and we were delighted to meet Wellie.
Wellie: ...and I was delighted to meet Lindsay and my new pack!
Lindsay: Wellie is a typical Golden in that he's very obedient, loving and just a great dog to have.
Wellie: You heard it! Golden Retrievers FTW. Other dogs (except my lab brother Eden) just don't compare.
How would you describe eachother?
Lindsay: Happy, smiley, beautiful Golden who wants to be right beside you all the time.
Wellie: Best. Humans. Ever.
What's Wellie's favourite food?
Lindsay: Wellie is a typical four legged dustbin and will happily eat everything in sight.
Wellie: I'm on a culinary voyage of discovery! I anticipate it being a lifelong quest. Woof!
When is Wellie happiest?
Lindsay: Wellie's perfect day would look like: food, walk, sleep, walk, food, sleep - being right by us all the time!
Wellie: Too right! As long as my humans are close by I'm always happy.
Lindsay: I think he's happiest chasing the darting swallows across Cowbridge common. He seems convinced he'll be able to catch them.
Wellie: You watch. One day. Swallow for dinner.
What does Wellie do while you're at work?
Lindsay: He has his own room and routine with his brother Eden. They sleep and chill out til we get home.
Wellie: This Golden Retriever has it good. My own room! Although I do have to share it with Eden. But that's still pretty pawsome.
And when you get home?
Lindsay: He goes bananas! And he's really smiley - he can smile, which is a Trebettyn trait.
Wellie: First thing we learn when we get born - how to smile when we're happy. Which is all the time. Especially when the humans are close by.
Tell us a story
Lindsay: As retrievers do, every time I turn my back he's carried a toy of his into the middle of the garden. It's a constant game between us!
Wellie: I know how to get my human's attention. Works every time!
Lindsay: He loves his brother Eden very much. Even though Wellie is the bruiser of the two and likes to think he's the hard man, he has to sleep virtually on top of Eden every night and if Eden is not by his side he goes into utter sheer panic!
Wellie: I can't believe you've published that information. How am I to keep up my reputation as the guard dog to be reckoned with now?!
Take a look at our Golden Retriever presents and accessories
Our lovely golden retriever presents are perfect gifts for Golden lovers. Our range of 3d printed Golden Retriever earrings and Golden necklaces are based on the very lovely Wellie. You can also have your own Golden Retriever 3d modelled and create jewellery based on your very own Golden in a range of materials including solid silver and gold. Please contact us for details.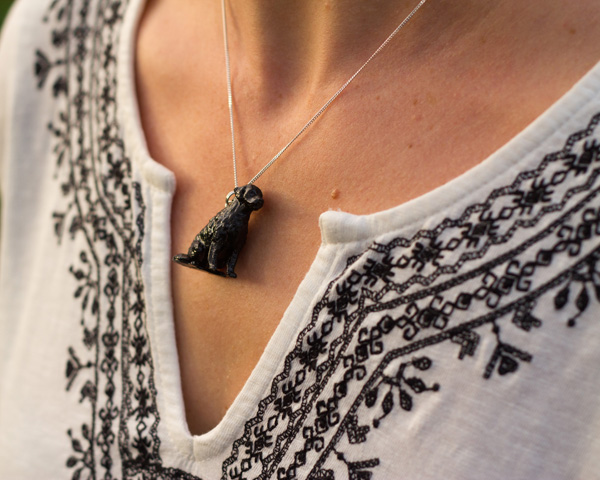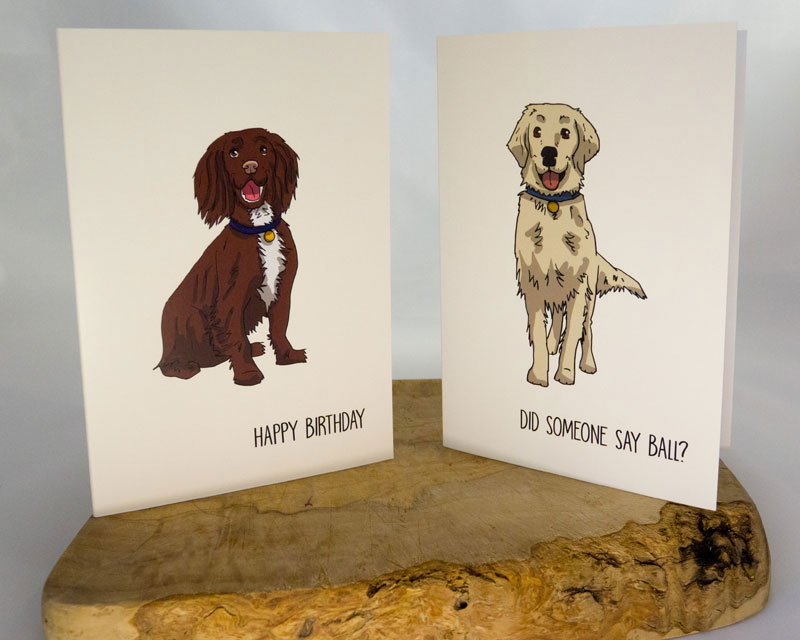 We've got a wide range of Golden Retriever cards and Golden Retriever postcards to make any Golden lover smile!
Our personalised books are also available for Golden Retrievers and with two stories to choose from suitable for all ages, make a unique present for anyone who's owned by a Golden! Come and find your Golden Retriever book here