Mon Petit Chien
We are a small team who create 3d printed sculptures of your dog, personalised books, funky dog jewellery and designer homeware for dog lovers everywhere. We launched our range of products at Crufts and met lots of lovely dogs!
We have our own dog, an impossibly cute terrier cross rescue called Fraser. He's a keen 'helper' at Mon Petit Chien and you may hear him when you call us as he's usually at work (*sleeping) in our studio with us. The Mon Petit Chien logo is inspired by Fraser!
Take a look at our gorgeous range of dog lovers gift products currently available to buy online from the shop section of this website. We look forward to meeting you and your four legged companion(s).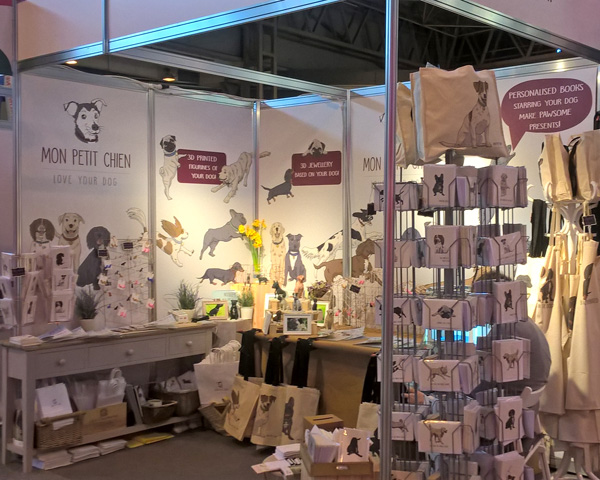 Reviews of our 3d Printed sculptures of your dog

"I LOVE HIM, Thank you so so much!!!

That's the best parcel I think I've come home to!! "
Sian

"Thank you so much for bringing our Tara back into our home. She looks amazing me and my husband cried as soon as we saw it.

Forever in thanks to you. We can't stop looking at her. Omg I still can't believe how wonderful she is. Thank you!!!"
Paula & Kerry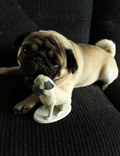 "I absolutely love my model of Boris that I can keep a life time and always remember him by.

I'm so impressed with the likeness of him and so are all my family and friends."
Craig