How to commission a figurine of your own dog
Here's some information about how you can commission a beautiful Mon Petit Chien 3d printed figurine of your own dog. These models are designed from photos of your dog and are printed in full colour. They make a really special and unusual present. A Mon Petit Chien 3d printed dog figurine can also be commissioned as a lasting memorial to a loved dog. It takes about 6 weeks from sending us your photos to receiving your figurine.

"I LOVE HIM, Thank you so so much!!!

That's the best parcel I think I've come home to!! "
Sian
Our dog figurines are available in 3 different sizes as standard, and can also be ordered in any custom size you require. You can order a full colour figurine as standard, or commission one in bronze or a range of other materials. We can also create solid silver or gold jewellery based on your dog. Please contact us for details!
Mon Petit Chien 3d printed models of your dog are also extra special because we donate £2 to Friends of the Dogs (Wales) for each one. You can read more about our charitable giving here.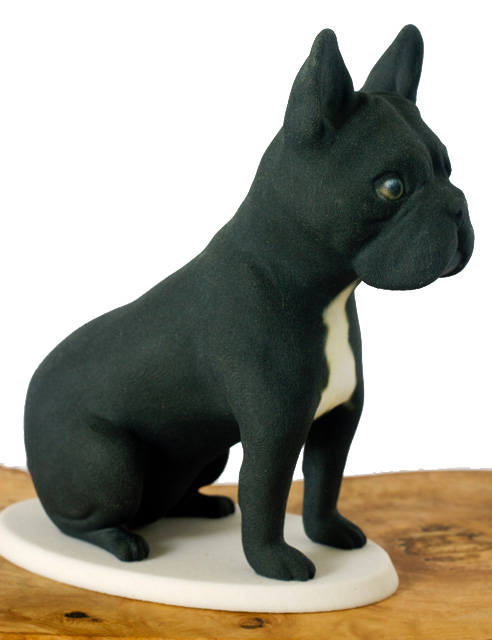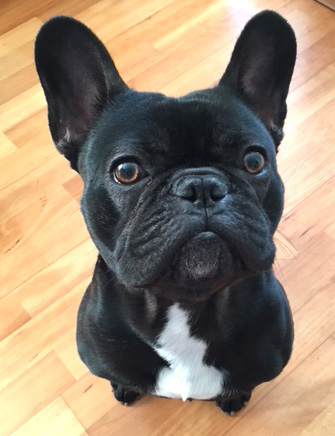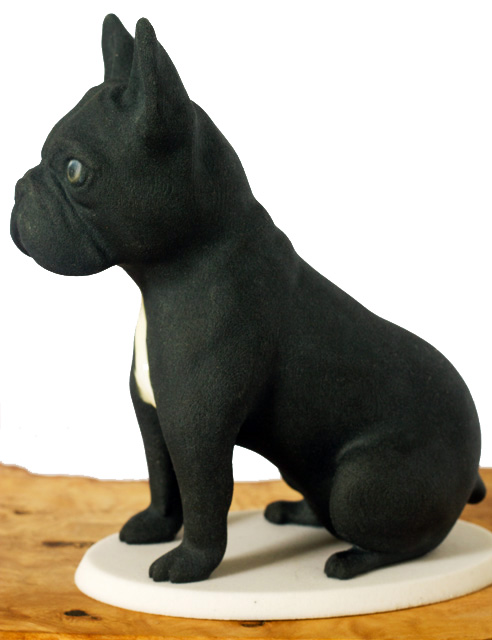 How do I order a figurine?
You can order a figurine of your dog here. You will be booked in immediately, and will receive information by email about how to send us your photos of your dog.
We'll need at least 6 images of your dog, and ideally we require:

One from the front
One from each side
One from the back
A close up of your dog's face and any unusual markings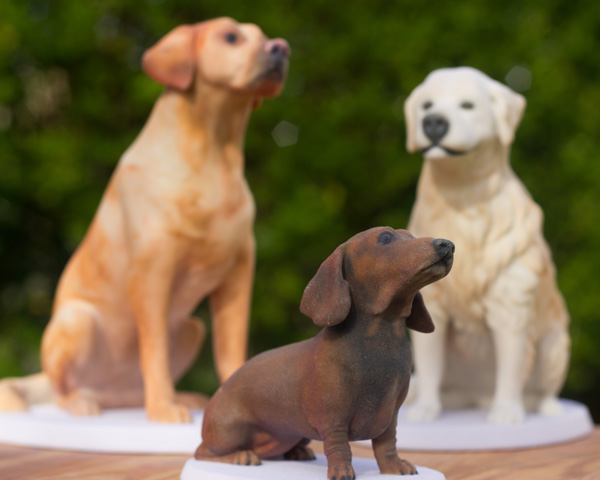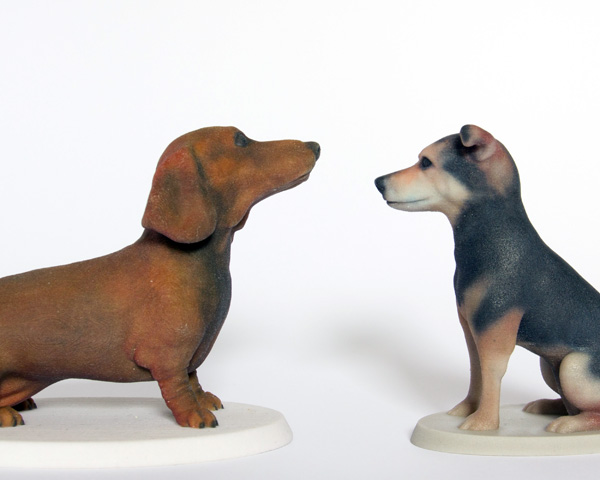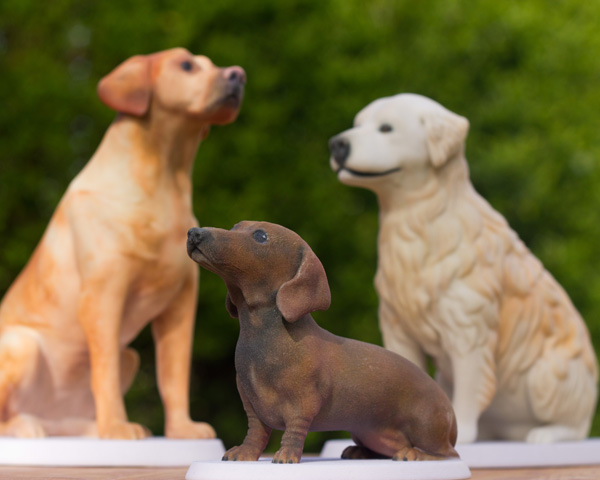 Can you check my photos first? What if I don't have enough?
As many people choose to commission a memorial of a dog, we can usually work with whatever photos you have of your dog. You are very welcome to contact us to arrange sending us your photos before making a purchase if you'd like us to check they are suitable in advance, we do this for free and with no obligation to buy.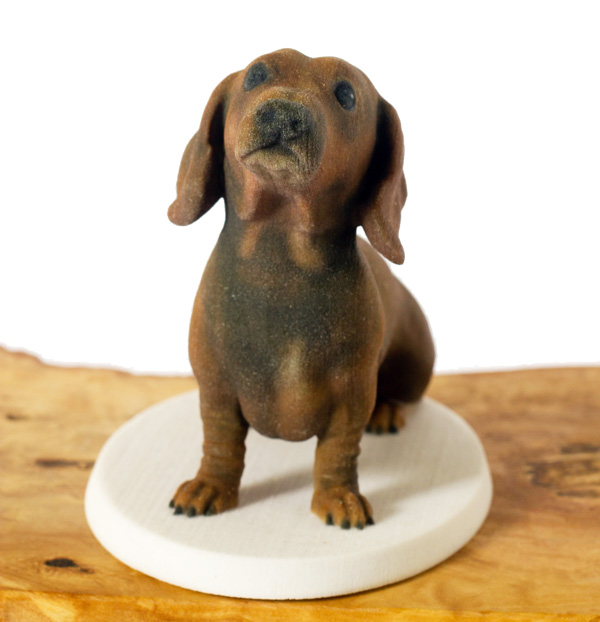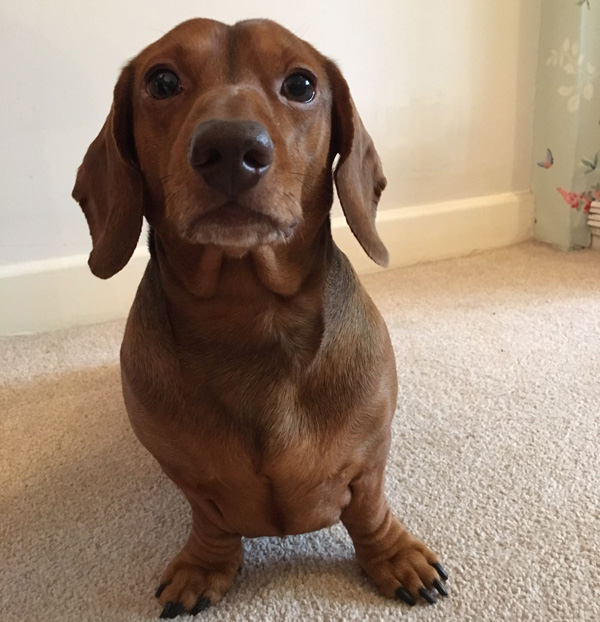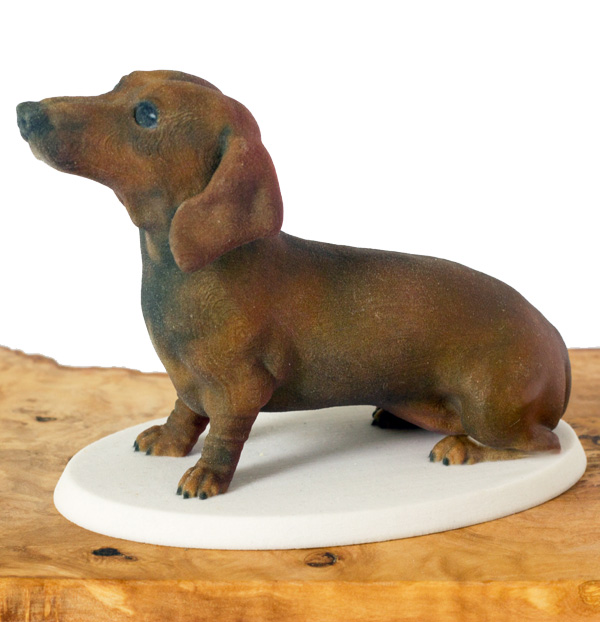 How long does it take?
It usually takes about 6 weeks from approving your photos to receiving your figurine. If you need it faster please ask us as we may be able to offer an express service.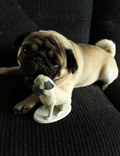 "I absolutely love my model of Boris that I can keep a life time and always remember him by.

I'm so impressed with the likeness of him and so are all my family and friends."
Craig
How does it work?
Once we have checked and approved your photos and you have ordered your model, our 3d artists will 'paint a portrait' of your dog in 3d modelling software using your photos as a reference. We'll keep you involved and you'll be able to feed back on the design. Once complete, the model is 3d printed in a full colour material that feels like sandstone. You'll then receive your gorgeous and completely unique figurine of your very own dog.
Take a look at a 3d interactive view of our model of Walt the Frenchie - you can click and drag to move around the model, or zoom in and out with your mouse wheel.
Ready to order?