Crufts 2017 competition winner
We ran a wagnificent competition at Crufts 2017, with the top prize to win one of our medium sized figurines of your dog.
You can read all the details about the Crufts competition here
Paula Wilshere was our lucky top prize winner, and chose to have a memorial sculpture created of her beautiful dog Tara.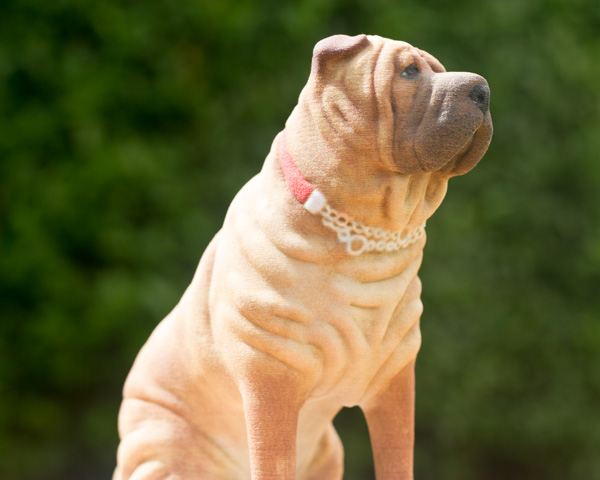 Creating Tara's memorial sculpture from photos
Paula supplied us with lots of lovely photos of Tara and we created a 3d model file based on them, which was then 3d printed in full colour.
Hasn't she come out beautifully? We were so pleased to be able to create this model of Tara for Paula and her family.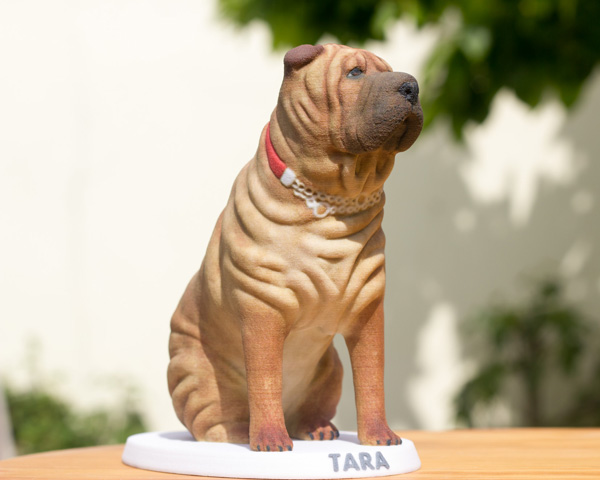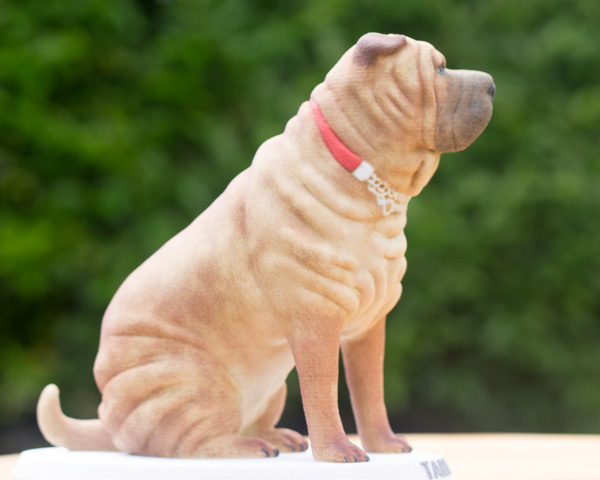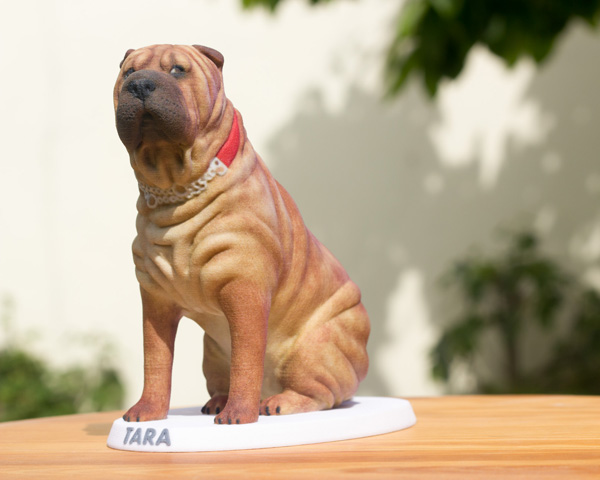 Check out an interactive view of Tara's 3d printed sculpture
Paula was kind enough to say we could share Tara's model video with you all, so take a look at it here.
You can click and hold to move Tara's model around, and zoom in and out with your mouse wheel. We think she looks super gorgeous, and so did Paula when she received Tara's sculpture:
"What can I say....we are speechless! Thank you so much for bringing our Tara back into our home. She looks amazing me and my husband cried as soon as we saw it.

Absolutely amazing. Forever in thanks to you. We can't stop looking at her. Omg I still can't believe how wonderful she is. Thank you!!!"
Paula & Kerry
What lovely feedback! We loved making Tara's figurine. Thank you to everyone who entered our competition at Crufts. If you didn't win but would like to commission a sculpture of your own dog, you can do so here.
Watch out for more super pawsome competitions in the future!