Mon Petit Chien loved Crufts 2017
Thank you Crufts - the whole team at Mon Petit Chien had a fantastic time launching our new products, meeting lots of lovely dogs and people, and running our pawsome competition!
Not having been to Crufts before, it was super exciting to transform our stand from an empty shell to a beautiful shop and then to see that filled with lovely people who came to visit us! Thank you to all of you - it was so nice to meet you.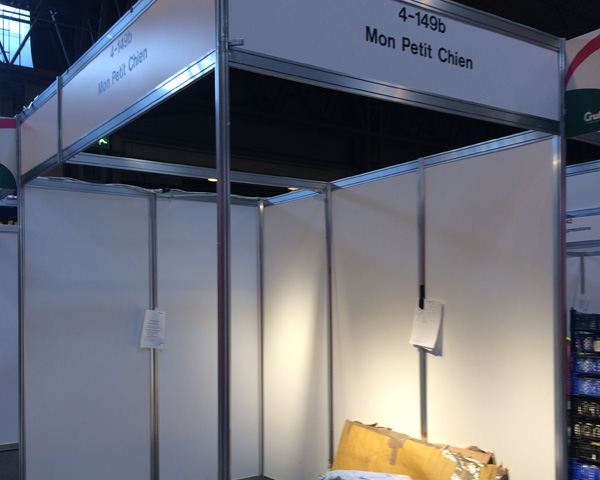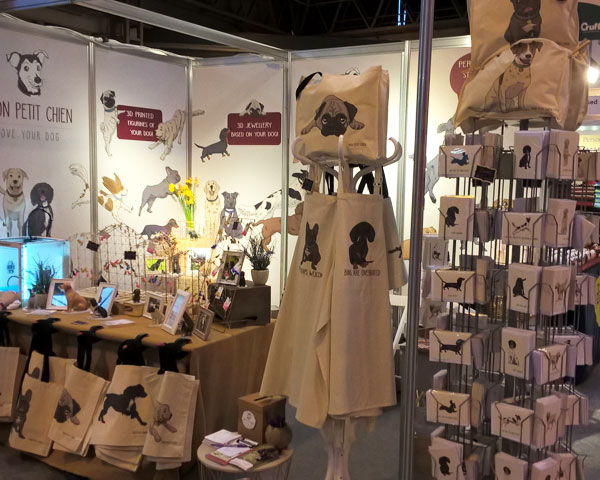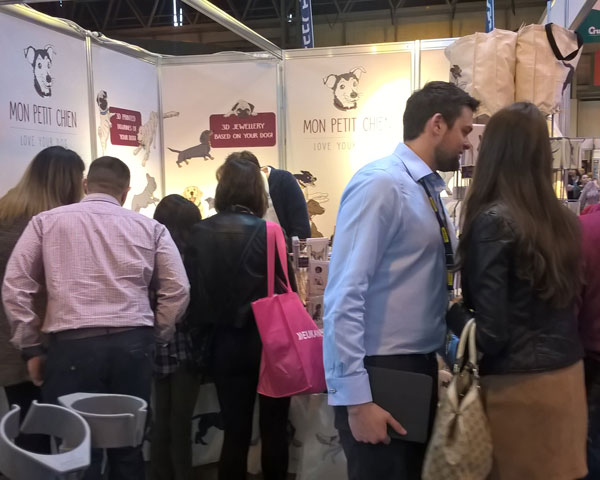 3d printing dog breed jewellery
It was great fun to 3d print our dog breed jewellery live on our stand, and lots of people came to watch the 3d printer in action. For those of you who were interested, we use Ultimaker 2+ printers at Mon Petit Chien and all our dog breed jewellery is printed in biodegradable PLA before being post processed and finished by hand.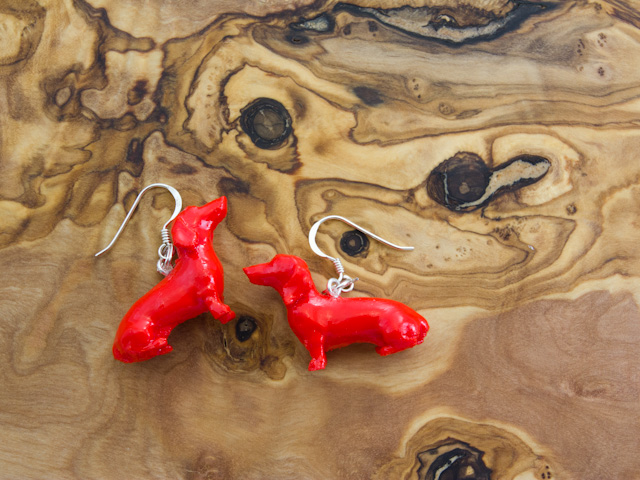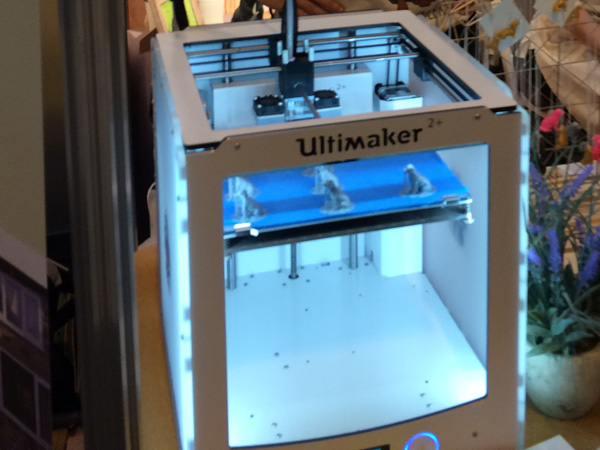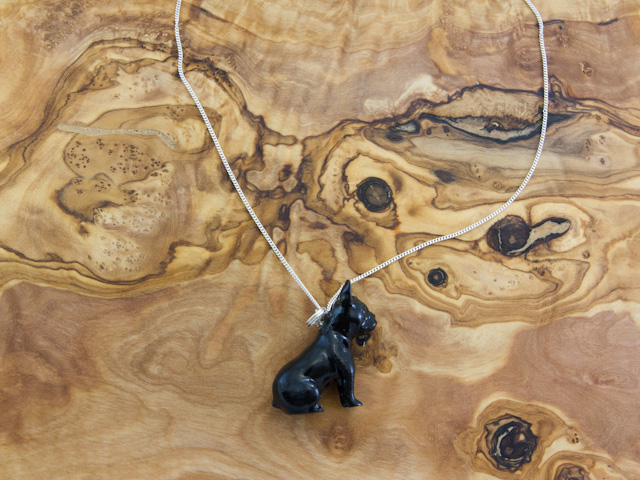 Meeting lots of dogs
Amongst other gorgeous dogs and their lovely people at Crufts, the Mon Petit Chien team got paid a visit by Polly the sheltie - who came and met our very own Polly for a cuddle... and Shepp the collie who did some excellent tricks... and Oscar the Jack Russell who we all fell rather in love with.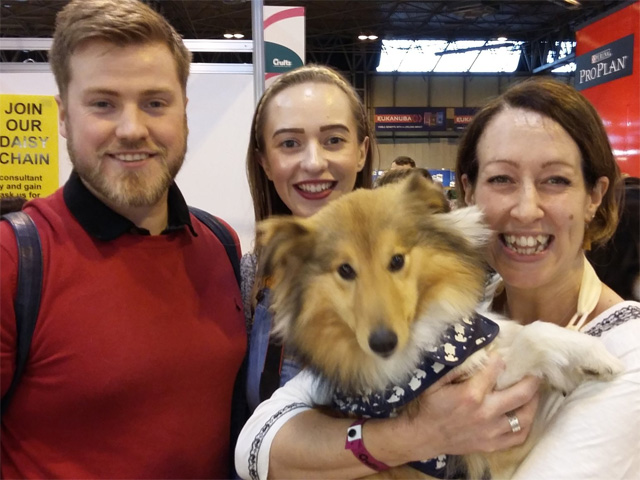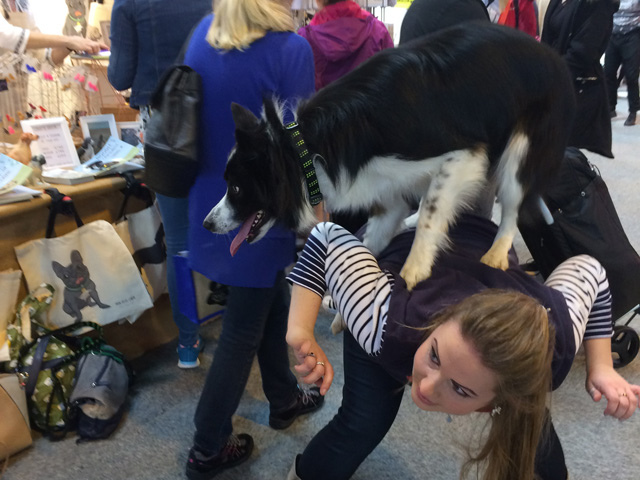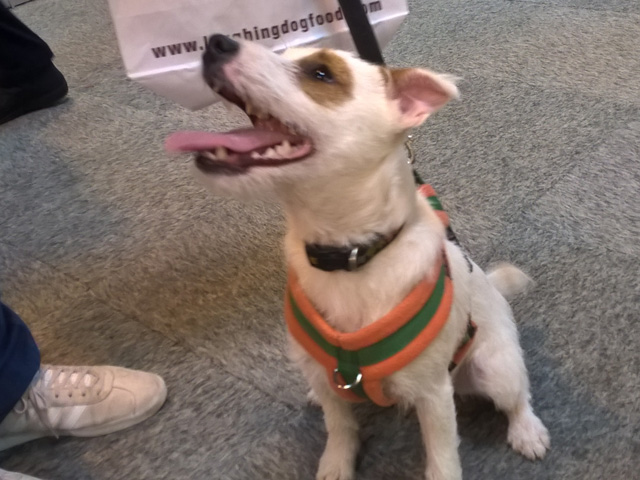 Not to mention the hundreds of other totally wonderful dogs who swung by for a visit and some love (a special well done to magnificent Maximus who slipped his lead and escaped around the show ring, and Joe who was a little star in the agility, and the super duper cuddly Bedlington Terriers of gorgeousness. And that's without even mentioning the dachshunds! Who were awesome.)
Booking 3d printed dog sculptures
We had lots of enquiries and bookings for our 3d printed unique dog sculptures - these are created for you from photos of your dog. They can be commissioned as special presents or precious memorials, as we create the models from photos. Click to find out about how our 3d printed dog sculptures are created. It takes about 6 weeks from ordering a unique figurine of your dog to receiving it, so don't delay - you can book yours online here: order a unique dog sculpture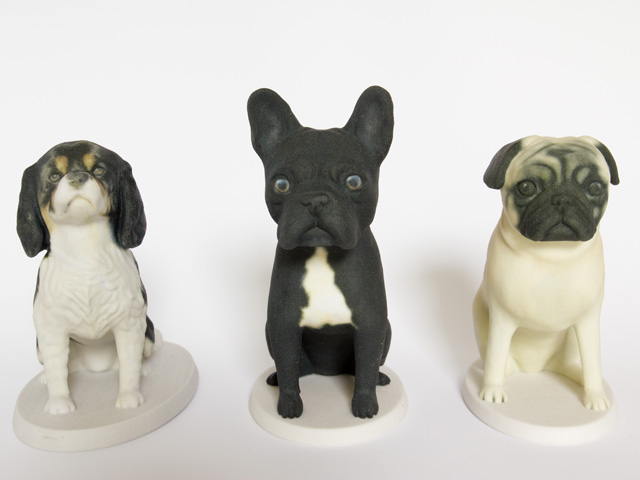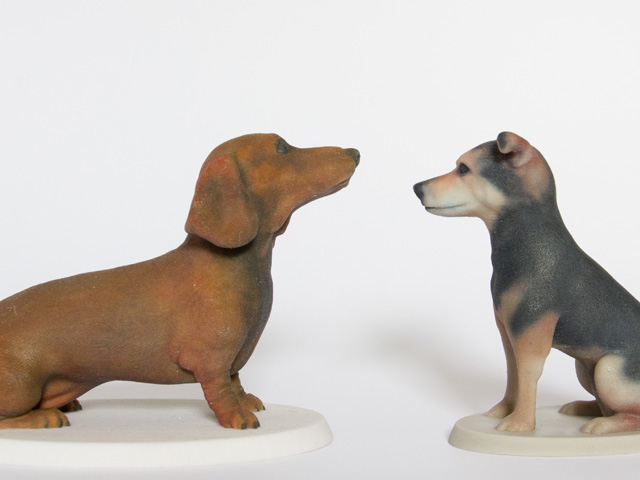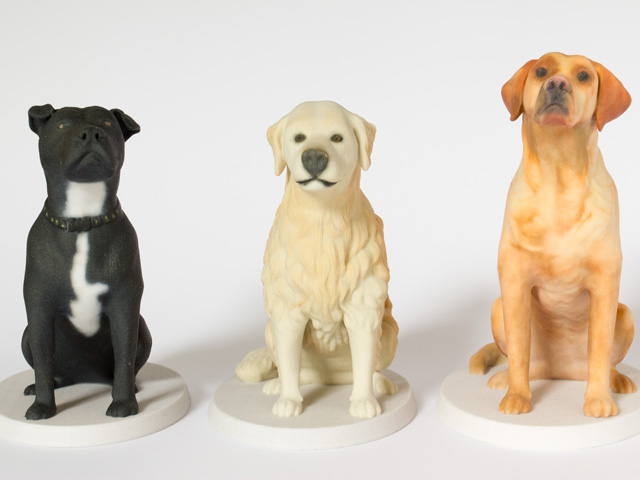 Selling out of stock
We'll bring more next year! the Mon Petit Chien range of dog breed jewellery was super popular and we sold out of lots of colours - luckily for you they're all back in stock and available on the website now so you can breathe easy and get your dog breed necklaces and dog breed earrings online!
Our dashing dachshund bags also disappeared more quickly than your dog reaches the fridge door! They're back in stock and available online too, so snap yours up before it rushes off again...
Creating personalised books
We launched our series of personalised books about you and your dog at Crufts and had a busy week when we got back creating all the orders. These are now available to buy online and there are two delightful stories to choose from, suitable for all ages. Beautifully illustrated with a choice of 10 different dog breeds, you can buy the books here and we'll be adding more breeds soon so please contact us if you don't see your breed listed yet!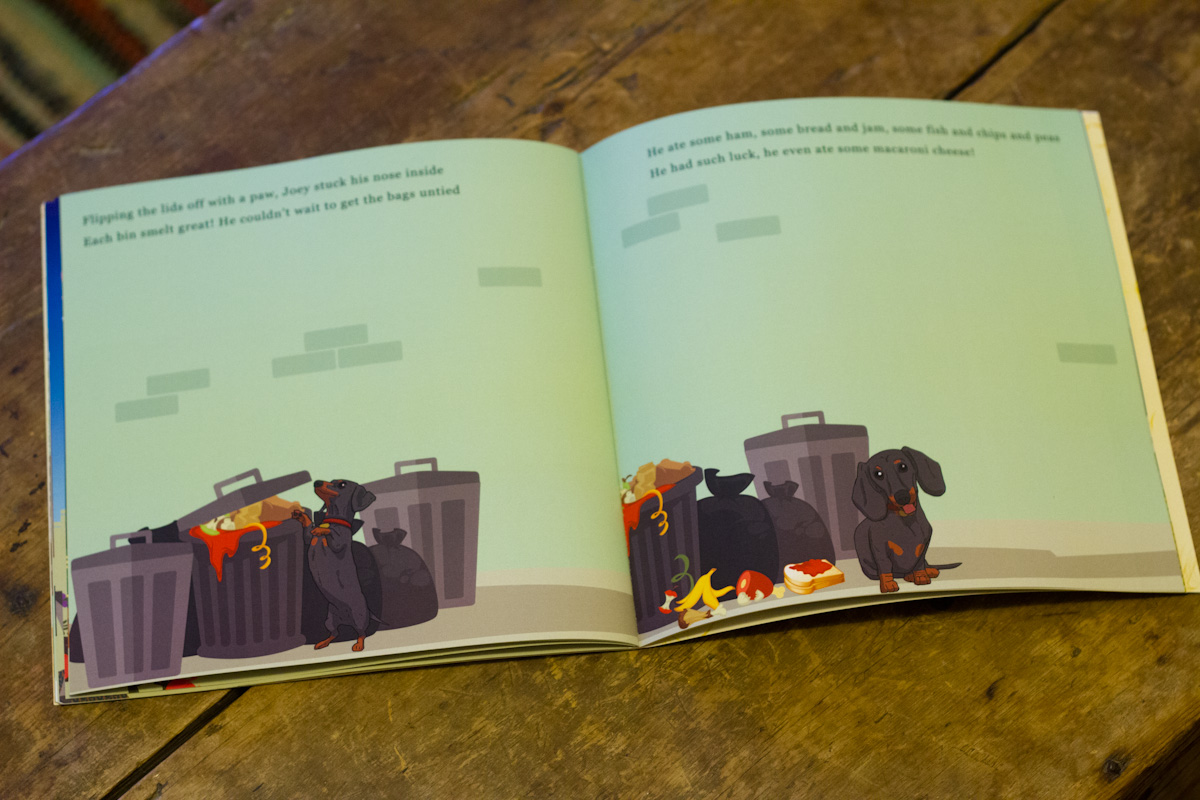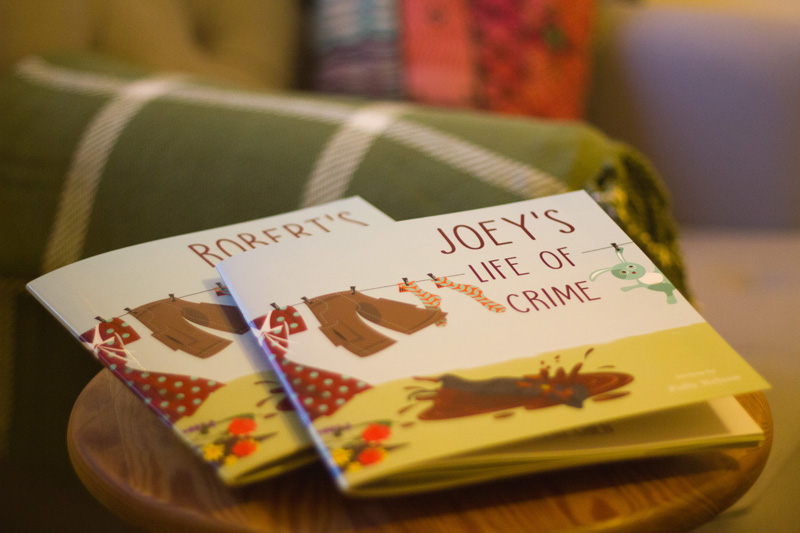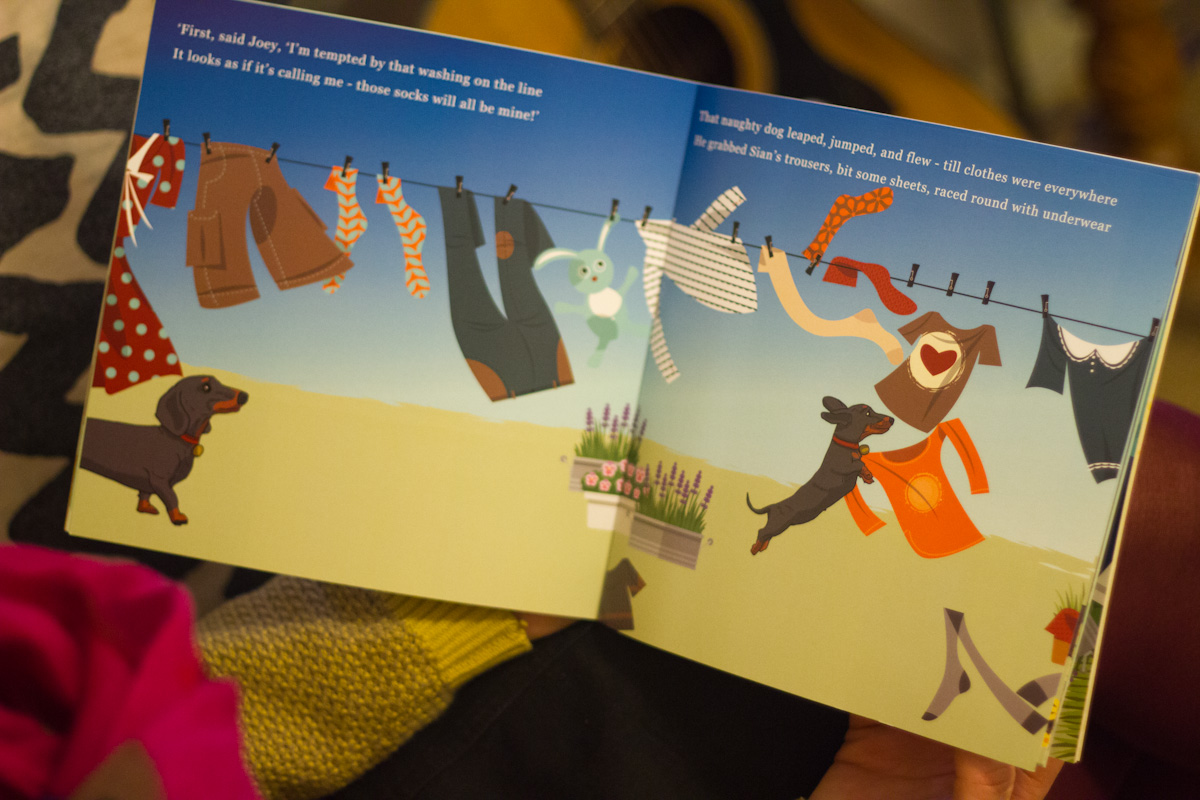 Congratulations to our competition winners
We ran a competition to guess the age of Fraser the crossbreed. It was really popular and the top prize was a Mon Petit Chien unique 3d printed sculpture of your own dog. We had loads of guesses: you can find the winning entries here.
Stay informed about future competitions
Don't miss out - you might be our next lucky winner. To hear about upcoming competitions and other news: sign up here
Thanks Crufts - see you next year!